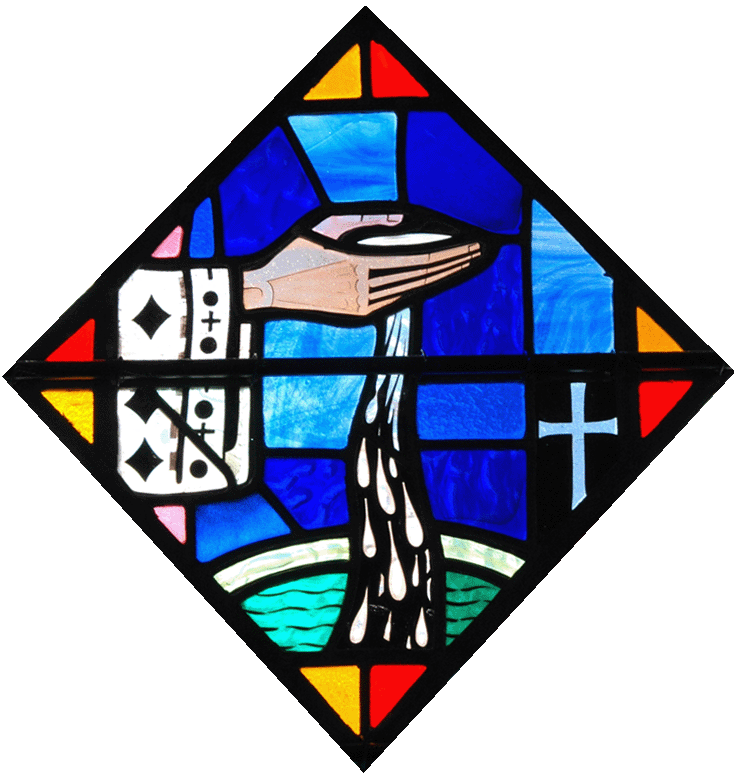 Baptism is a sacrament which can be prepared for and received at any age. In the case of infant baptism, a class is offered to bring the parents up to date on the teachings of the Catholic Church. class is held monthly in Corrigan Hall, room #1.
Contact Kim Palmer at (715) 246-4652 Ext. 228
Baptismal Prep Dates:   2017-2018
All classes start at 7:00 p.m.
*No registration is necessary
Baptism dates:
Thursday July 6-                                  Kim Palmer
Thursday August 3-                             Deacon Mel
Thursday September 7-                      Kim Palmer
Thursday October 5-                           Deacon Mel
Thursday November 2-                       Patty Berger/Angie Effertz
Thursday December 7-                       Kim Palmer
Thursday January 4-                            Kim Palmer
Thursday March 1-                               Kim Palmer
Thursday April 5-                                  Deacon Mel
Thursday May 3-                                    Patty Berger/Angie Effertz
Thursday June 7-                                    Deacon Mel