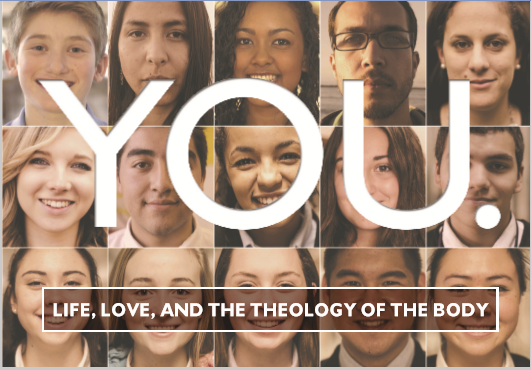 Grade 9, Confirmation Year 1
Wednesdays Sept-April, 6:30pm-8:00pm
In an age of selfies You. cuts through the noise to present an authentic view of the human person. It presents young people with the extraordinary story of their creation as unrepeatable individuals. With a combination of You. and community service/social justice projects, 9th grade will begin their Confirmation journey by learning and living out the real meaning of love.

Grade 10, Confirmation Year 2
Decision Point, Matthew Kelly 

Wednesdays Sept-April, 6:30pm-8:00pm
Confirmed Fall of Grade 11    
In preparing for the Sacrament of Confirmation, 10th grade will be taught and inspired to respond and cooperate with God's grace in all the circumstance of their daily lives, even after Confirmation has passed.